Clearing Paths, Creating Access
Empowering Youth Through Museum Education
Photo: Rachel Ormiston/Burke Museum
Photo: Rachel Ormiston/Burke Museum
Date & Time
Monday, October 26
Live virtual event
4–5:15 PM PDT (Pacific Time)
This event is in the past.
Tickets
FREE virtual event; registration required.
Donations are appreciated and support the work of the Burke Education team.
Location
VIRTUAL EVENT
Join us from your home!
A conversation with James Pepper Henry & Dr. Lisa D. White
in support of the Burke
Monday, October 26
Live virtual event 4–5:15 PM
Today's museums create tomorrow's scholars, scientists and artists, but those pathways are not always clear for Black and Brown kids. Having a role model who looks like you to show you the way can be life-changing.
Join the Burke Museum for a conversation with trailblazing museum leaders about how we can do more to provide the access that shows kids the road and offers the support needed to succeed. 
We are honored to welcome James Pepper Henry (Kaw Citizen, Muscogee Creek), Director/CEO, First Americans Museum Oklahoma, and Dr. Lisa D. White, Director of Education at the Museum of Paleontology at the University of California, Berkeley to share their stories in a conversation moderated by Dr. Alvin Logan, Burke Museum Director of Education. 
Gratitude, healing and a special opportunity to support access to the Burke's educational programs will be led by Polly Olsen (Yakama), Burke Museum Tribal Liaison.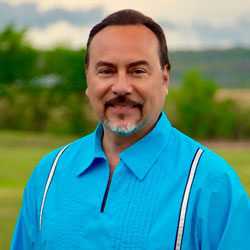 James Pepper Henry (Kaw Citizen, Muscogee Creek), Director/CEO, First Americans Museum Oklahoma
James Pepper Henry is the Director and CEO of the First Americans Museum Oklahoma, a new cultural institution located in Oklahoma City. Its mission is to educate the broader public about the unique cultures, diversity, history, and contributions of the 39 federally recognized tribes that were removed to Indian Territory, now the state of Oklahoma. The facility is scheduled to open in Spring 2021.
Most recently, "Jim" was the Executive Director of Oklahoma's premier art, history, and culture museum, the Gilcrease Museum. He co-led the successful $65 million campaign to update and expand the facility. Jim also served as a commissioner on the Greater Tulsa Area Indian Affairs Commission and was a key proponent and facilitator to establish "Native American Day" as an official City of Tulsa day of recognition. Prior to the Gilcrease Museum, Jim was the Director and CEO of the Heard Museum in Phoenix, Arizona. He developed programming and exhibitions that significantly increased visitorship and membership. He was the first enrolled Native American to be at the helm of the 83-year old institution. From 2007 to 2013, Jim was Director and CEO of the Anchorage Museum at Rasmuson Center, Alaska's art, history, and science institution. He oversaw the completion of the Museum's $110 million, 80,000 square foot expansion, including the debut of the new Smithsonian Arctic Studies Center exhibition hall and the new Imaginarium Discovery Center. Jim is a former Associate Director of the Smithsonian's National Museum of the American Indian where, for nearly ten years, he managed a wide variety of Native American community-oriented programs, services, and traveling exhibitions. Jim played a pivotal role in the establishment and launch of the American Indian museum on the National Mall in Washington, DC that opened to the public in 2004.
Jim is a member of the Kaw Nation of Oklahoma and of Muscogee Creek heritage. He is the inaugural Director of the Kaw Nation's Kanza Museum. He is a graduate of the University of Oregon and a recipient of the University's prestigious Council for Minority Education Leadership Award.  He is also a graduate of the Museum Leadership Institute at the Getty Center in Los Angeles, California. Jim has contributed essays to various publications including Stewards of the Sacred, co-published by the American Association of Museums and Harvard University, and Native Universe: Voices of Indian America, co-published by the Smithsonian Institution and the National Geographic Society.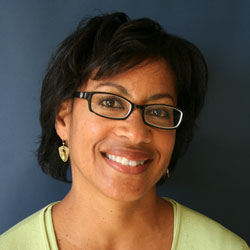 Dr. Lisa D. White, Director of Education, Museum of Paleontology at the University of California, Berkeley
Dr. Lisa D. White is Director of Education at the Museum of Paleontology at the University of California, Berkeley. Past positions held during a 22-year career at San Francisco State University include Professor of Geosciences, Geosciences Department Chair, Associate Dean of the Graduate Division, and Associate Dean of the College of Science and Engineering. Dr. White has extensive experience with science education programs for underrepresented students and she leads multiple efforts to increase diversity in the geosciences. A micropaleontologist by training and Fellow of the California Academy of Sciences and the Geological Society of America, Dr. White was the inaugural recipient of the GSA Bromery Award for Minorities. As Chair of the American Geophysical Union Diversity and Inclusion Advisory Committee, Dr. White works to create a culture that embraces diversity and inclusiveness in the Earth and space sciences. As the education director at the UC Museum of Paleontology, she develops and disseminates learning materials on evolution and the fossil record, virtual geological field experiences, and the nature and process of science. Dr. White holds degrees from San Francisco State University (BA in Geology) and the University of California at Santa Cruz (PhD in Earth Sciences).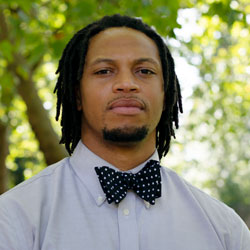 Dr. Alvin Logan, Director of Education, Burke Museum of Natural History and Culture
Dr. Logan was raised in Denver, Colorado, but his lineage takes him back to Ghana and Cameroon. He has been an educator for over seven years, including teaching preservice teachers and seasoned educational administrators. Dr. Logan is the son of two educators and previous collegiate athletes. As a two-time UW graduate ('12 & '13), Dr. Logan returned to the Pacific Northwest after earning his PhD in Cultural Studies in Education at the University of Texas at Austin. Dr. Logan has a track record of building support systems to catalyze learning for marginalized communities from middle school to graduate school. Dr. Logan's focus on culturally relevant pedagogical approaches, decolonization, and multicultural curriculum development brought him to join the leadership team at the Burke. Having attended multiple types of schools in his educational and professional journey, he has garnered a plethora of experiences and knowledge necessary to effectively enhance informal education and leadership.
Polly Olsen (Yakama), Tribal Liaison, Burke Museum of Natural History and Culture
An enrolled member of the Confederate Tribes of Yakama Nation, Polly Olsen (Yakama) has two decades of valuable, diverse employment in academia, healthcare, and museums. The combination of her professional and life experiences—along with her passion to serve American Indian, Alaska Native, and Indigenous communities—has led Olsen to thrive in her current role at the Burke and at the University of Washington. Olsen earned a BA in Liberal Arts/Cultural Anthropology from the University of Washington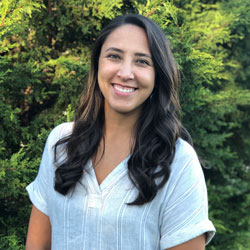 Charlotte Basch (Puyallup Tribe of Indians), Burke Native American Advisory Board
Charlotte Basch is a Puyallup Tribal member, with family ties to the Clatsop-Nehalem tribes. She is currently the Historic Education Coordinator for the Puyallup Tribe's Historic Preservation Department, where she works with school districts, cultural institutions, and local jurisdictions to share tribal history, and create lasting, reciprocal partnerships. Prior to returning to her own community, Charlotte was the Assistant Director of Cultural Education for the Burke Museum. During this time, she worked to elevate the internal and external rapport of museum education, emphasizing the role of cultural education and community partnerships. With an MA in Museum Anthropology from Columbia University, Charlotte's personal and professional work strives to break past academic discourse to make meaningful change on the ground for Native communities.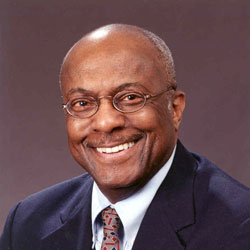 Dr. George W. Counts, Board Member, Burke Museum Association
Dr. George W. Counts was formerly Senior Advisor on Special Populations in the HIV Vaccine Trials Network at the Fred Hutchinson Cancer Research Center in Seattle. A native of Oklahoma, Dr. Counts received BS and MS degrees in bacteriology from the University of Oklahoma and a medical degree from the University of Iowa. After training in internal medicine at the Ohio State University and in infectious diseases at the University of Washington, Dr. Counts held faculty positions at the University of Miami in Florida and at the University of Washington, where in 1985 he became Professor of Medicine. After spending ten years at the National Institutes of Health in Bethesda, MD and two years at the Centers for Disease Control and Prevention in Atlanta, he returned to Seattle and the Fred Hutchinson, from which he retired in 2004. After his return to Seattle, he became active in Queen Anne community affairs, including the QA Community Council and the QA Neighbors for Responsible Growth, and was also the founder of a new farmers market. He also spent seven years on the Seattle/King County Board of Health.
 
---
Reserve your spot
If you are unable to join us, but would like to make a gift in support of Burke education programs, please make a gift here.