Chinook Ikanum (stories/myths): The Lifeways and Stories reflected in Guests from the Great River
Photo: Rachel Ormiston/Burke Museum
Photo: Rachel Ormiston/Burke Museum
Date & Time
Friday, March 26
5:30–7:00 PM PDT
This event is in the past.
Tickets
Registration is required.
General admission: $5
FREE for Burke members.
Not a member? Join today.
Join Tony A. (naschio) Johnson (Chinook) as he speaks about and tells stories that inspired his art installation, Guests from the Great River. This collection of 11 larger-than-life bronze paddles reaches as high as 13 feet and stands in a traditional welcoming gesture outside the Burke Museum. Each of these hand-carved paddles is unique and inscribed with the stories of Ikanum—the Chinookan myths. Hear Tony share these stories alongside Burke Museum Tribal Liaison and program host Polly Olsen (Yakama) as they discuss their relevance to the world we find ourselves in today.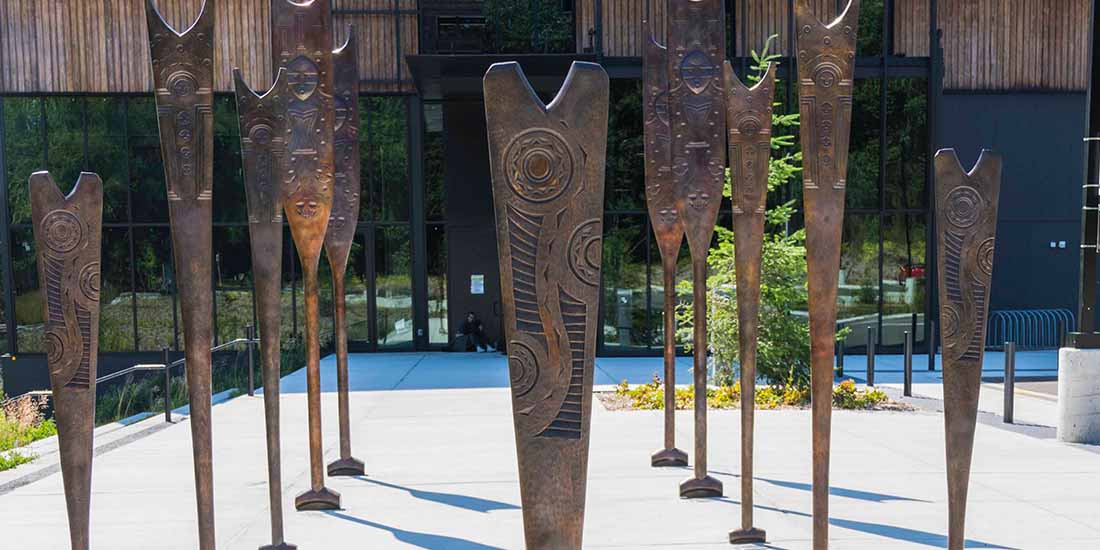 Photo: Sven Haakanson (Alutiiq)/Burke Museum
Photo: Sven Haakanson (Alutiiq)/Burke Museum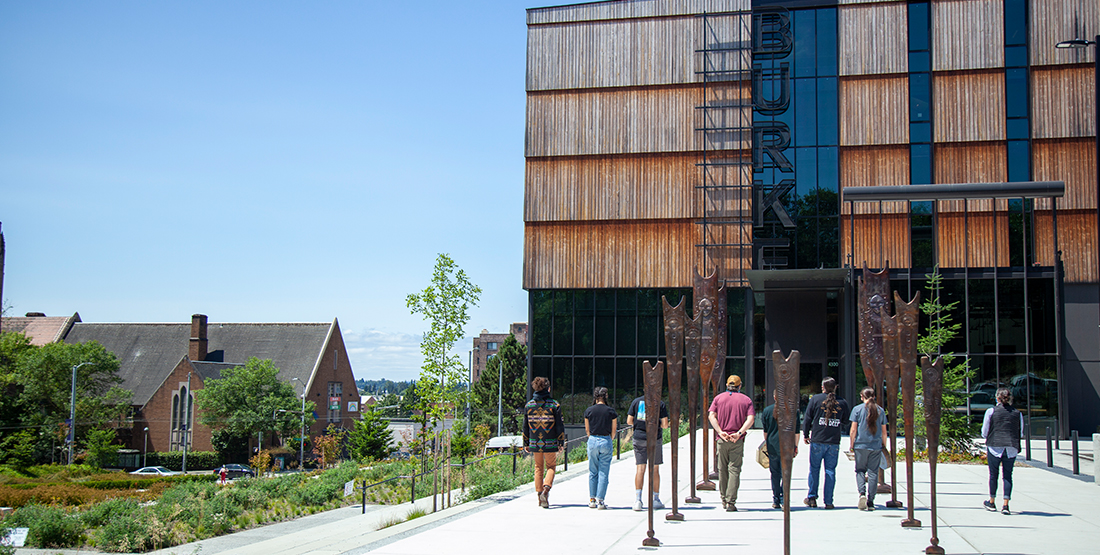 Photo: Rachel Ormiston/Burke Museum
Photo: Rachel Ormiston/Burke Museum