It's been a rough few years for everyone.
We all have a lot of trauma to unpack, history to revisit, and cultures to learn from in a community-centered perspective. When COVID-19 struck Wuhan, China, the world was sympathetically concerned for the lives lost and for taxed healthcare workers, yet felt unaffected. As the virus landed in Kirkland, Washington and spread through the entire world, nationalism in all of its ugly, festering forms was let loose in the United States and elsewhere. Black, Indigenous, and People of Color have long been impacted negatively and targeted during the layered health, economic, and sociological crises. The COVID-19 pandemic has been no different. The hateful rhetoric blaming the Asian diaspora for COVID-19 found Asian people targeted in racialized physical violence. In addition, Asian and Pasifika businesses struggled and did not survive in the following two years. As Asian elders and femme-identifying people were harmed, we gathered in strength and unity, and in solidarity with our Black, Indigenous, and Latino/Latina communities. Our different communities had to simultaneously reevaluate what it meant to be mistaken for each other, to be grouped together, and to recognize the complicated generational traumas. We must also strive to amplify our contributions and excellence in ways that can heal us and find ways to champion our own differences.
I must preface this writing to share my identity as a Korean-American, also known as a Hangukgye-Migukin. One particular way we can heal our communities is to recognize that we Asians are over 60 percent of the world's entire human population, and are extremely diverse in appearance, traditions, language, ideologies, and genetic variations. The world's largest populations are held in India and China, yet Asian and Oceanic communities also possess some of the smallest demographics. Despite this internal diversity, data about "API" (Asian and Pacific Islands) communities has been aggregated to lump us all into one category. This aggregation obscures and erases identity, acquired education, economic mobility, and general inequity. Asians have continuously been asking to disaggregate data from peoples of the Pasifik in order to provide insight and support systems for inequity amongst all of our communities.
We should also recognize that many diaspora communities feel excluded, overshadowed, and lacking in recognized sovereignty. While it is important to acknowledge and celebrate our diverse backgrounds, it can be very tricky. The best way to celebrate our separate identities and honor our heritages in May is to amplify stories and share rich cultural traditions to provide cultural education to overlooked statistics.
There are no community centers and cultural resources for Kyrgyz, Mongolian, and Uzbek students in King County.
For many in our distinctly separate identities and diasporas, there is a sense of pride in representing particular cultures to highlight their histories and contributions via posters, public art, education, and cultural spaces. Yet for some groups there is a sense of exclusion or isolation when observing these rich representations of their communities. For example, Seattle Central College has a student exchange program for members of the Asian diaspora that provides accessible pathways for students from Central Asia into Washington state's universities, such as Seattle University and the University of Washington. Islam Nurdin from Kyrgyzstan and Chin-Erdene Gantulga from Mongolia are two students studying Computer Science at the college that often feel excluded and isolated from other Asian diaspora communities. There are no community centers and cultural resources for Kyrgyz, Mongolian, and Uzbek students in King County. Word of mouth and chat apps are their way of congregating with others. Their faith is as diverse as their landscape is vast, their foods utilize ingredients and preparation that are distinctly separate, and there are traditions that are closely tied to Russian and Siberian traditions. Hopefully, in due time, we will have resources and cultural programs to educate us to further understand Central Asian cultures and struggles.
In Washington state, Kanaka Maoli (Indigenous Hawaiian), Melanesian, Micronesian, and Polynesian communities have continuously held a nearly 200 year old history of being connected to the region, holding close connections to Washington's Indigenous communities, and standing in solidarity with sovereignty issues. Filipinos also have a very long historical connection and influence in Washington's history and culture. Washington state holds the third largest population of Kanaka Maoli and peoples of the Pacific Islands after Hawai'i and California respectively, it also holds the fifth largest FIlipino demographic in the United States, and Seattle is home to the Filipino National Historical Society. Their historical influences could be amplified more than they have been, which invites a feeling of being overlooked, and a sense of erasure. There are also populations of people, including myself, that identify as multi-racial Asians, South Asians, and West Asians who feel invisible and subject to erasure. There are even disagreements within our own communities about how we can represent ourselves, and what we are and are not.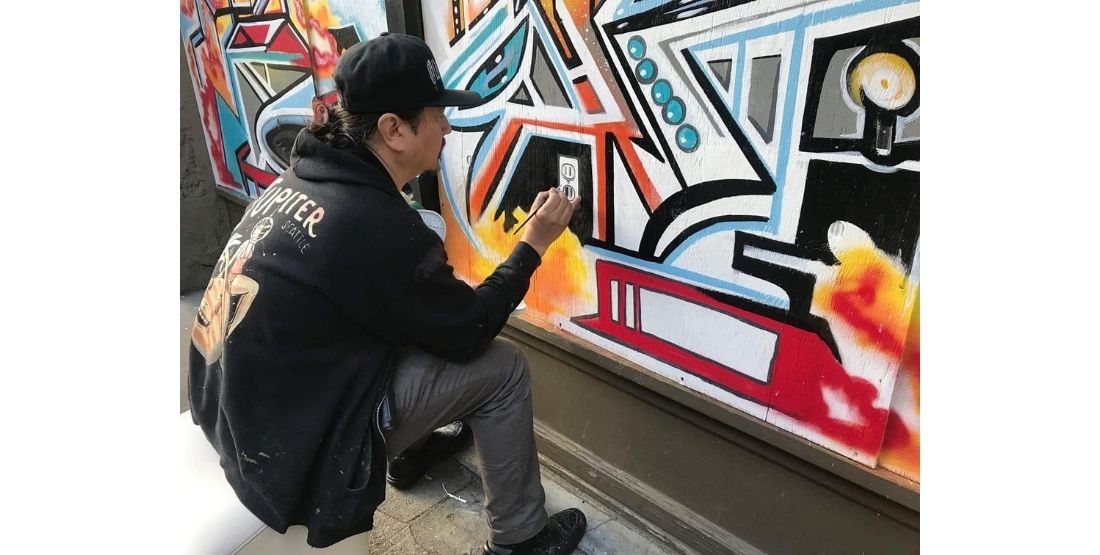 Photo: Rick Klu
Photo: Rick Klu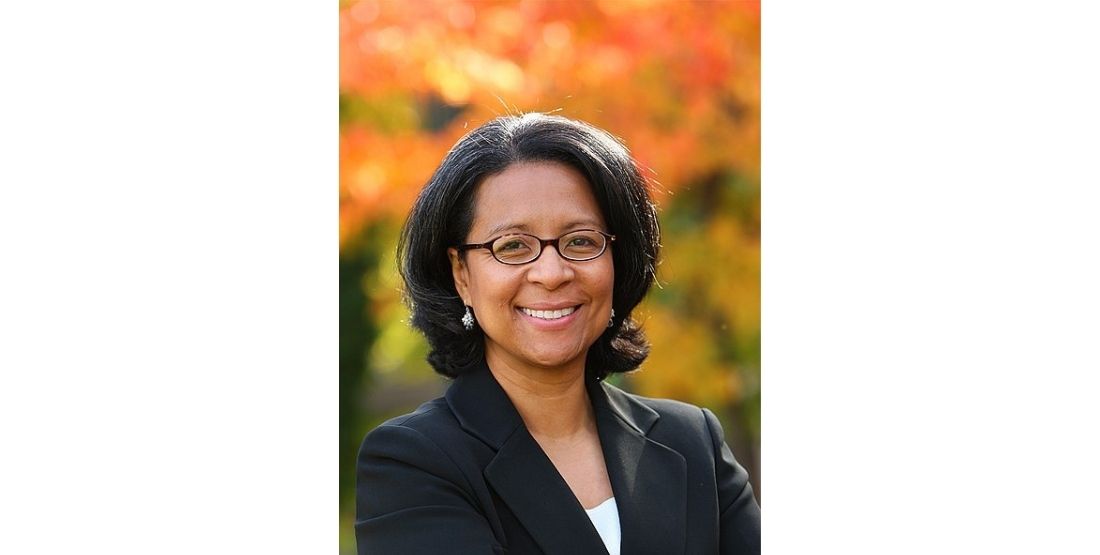 Photo: Courtesy of Wikimedia Commons licensed under CC-BY-2.0, 9 Dec 20
Photo: Courtesy of Wikimedia Commons licensed under CC-BY-2.0, 9 Dec 20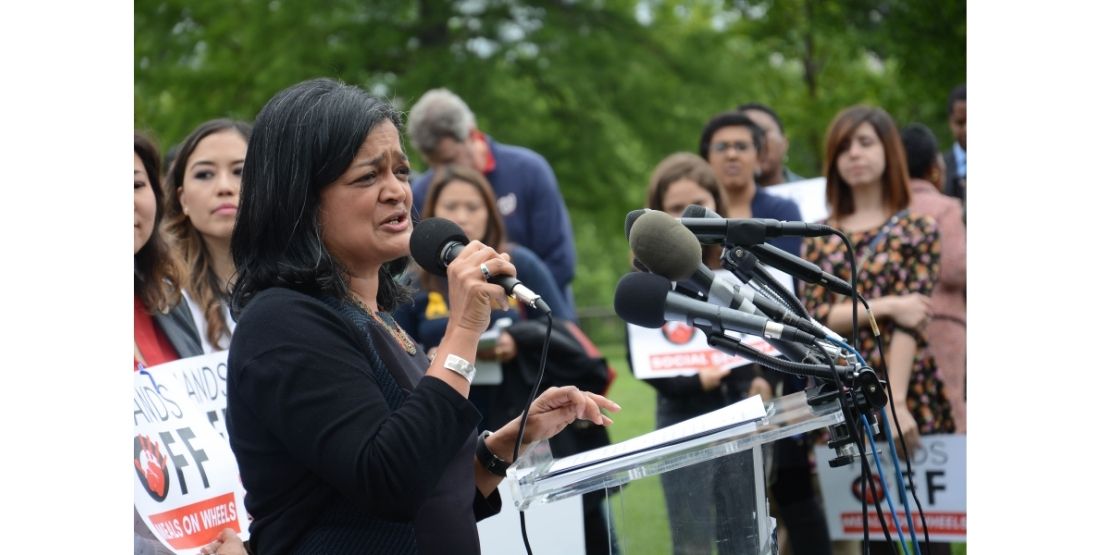 Hands Off Budget Rally, 14 Oct 2017, Photo Courtesy of Wikimedia Commons licensed under CC-BY-2.0.
Hands Off Budget Rally, 14 Oct 2017, Photo Courtesy of Wikimedia Commons licensed under CC-BY-2.0.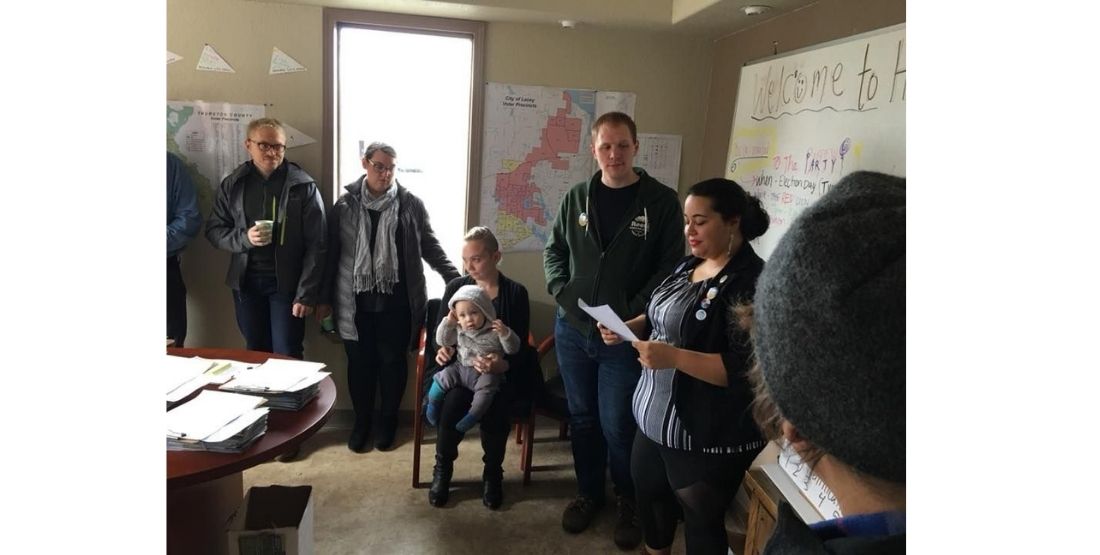 Photo: Courtesy Noal Alsharbini
Photo: Courtesy Noal Alsharbini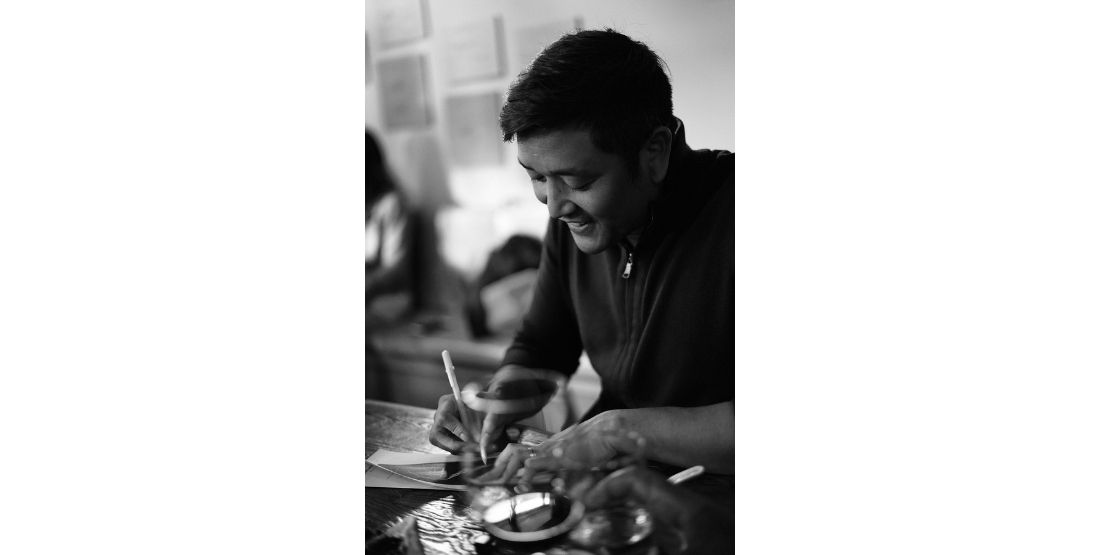 Photo: Courtesy Patrick Nguyen
Photo: Courtesy Patrick Nguyen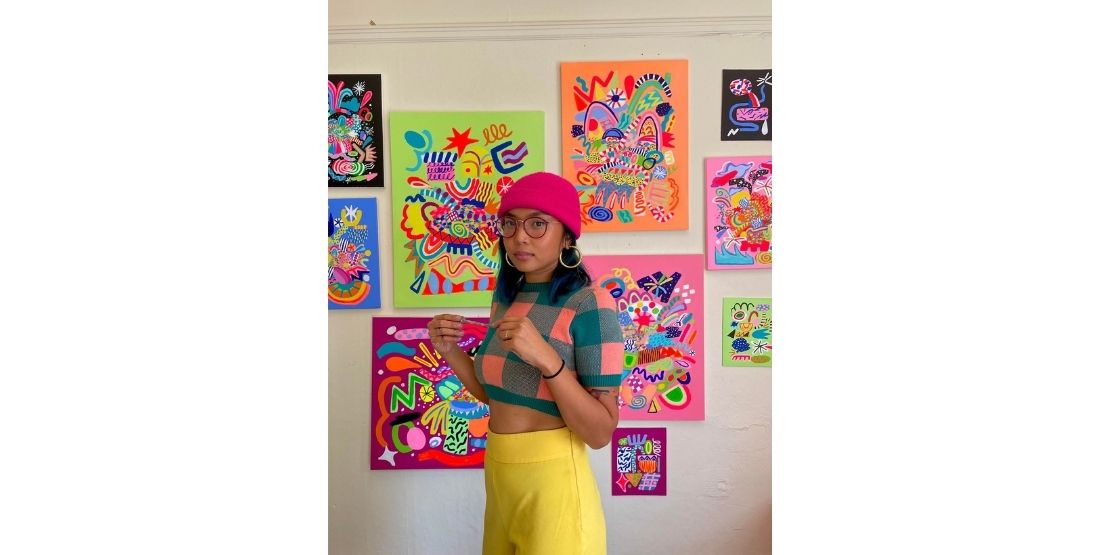 Photo: Courtesy of Nikita Ares
Photo: Courtesy of Nikita Ares
In the continental United States, media coverage and educational curricula about my Asian diaspora often amplify specific cultures. There is such beauty in the cultural legacy and historic impacts of Chinese and Japanese cultures in the United States, and there is equal beauty in Vietnamese, Korean, Filipino, Khmer, Laotian, Myanmar, Indian, Kyrgysz, Iranian, Mongolian, and more communities here. When the focus is placed on Korea, Cambodia, and Vietnam, the narrative is usually on Containment, and romanticizes colonialism and the ensuing multinational identities our communities were contingent on.
Similarly, the Oceania diasporas here in the Continental United States often amplify Hawai'i and Polynesian Cultures, while giving little attention to Micronesian, and Melanesian historical influence and impacts. White interpretations of island culture frequently exoticize and romanticize femme-identifying Pacific Islanders, Tiki Culture, and hulas, while glossing over how colonization, militarization, pollution, monocrops, and nuclear testing have impacted these communities. As a former special needs educator in Hawai'i, I had an intimate experience with impacted Kanaka Maoli, Samoan, and Micronesian families that suffered health disparities of Pacific Islanders induced by malnutrition, pollution, and multilayered instability. We can still embrace all of the wonder, natural resources, and cultural contributions within the maritime Oceanic Basin in community-centered appreciation while also striving for better. 
Colonialism, and misconceptions about our varied traditions and faiths within our cultures can't be condensed into a single journal, article, or blog, and should be community-centered from our perspectives. This blog has the intention to plant seeds and open windows. The hope is that there are many opportunities to understand and engage with the important work that our community is doing, in the public, at universities, at the Burke, at other Asian and Pacific American museums like the Wing Luke Museum, and more. This blog is living, and invites further discussions, and invitations to expand on our feelings, stories, traditions, and issues of sovereignty.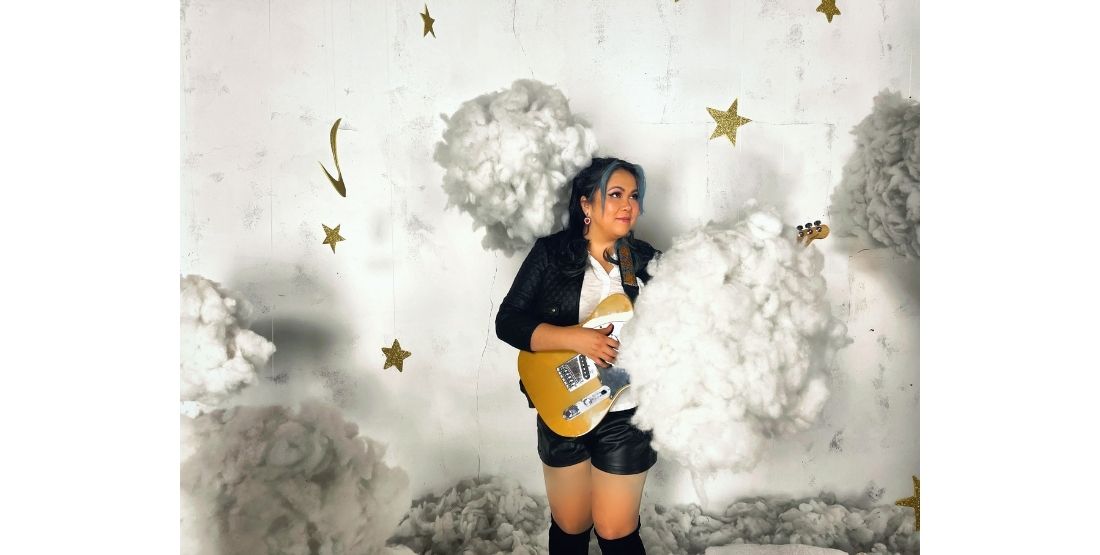 Photo: Courtesy of Drea Marilyn
Photo: Courtesy of Drea Marilyn
Photo: Courtesy Han Tran
Photo: Courtesy Han Tran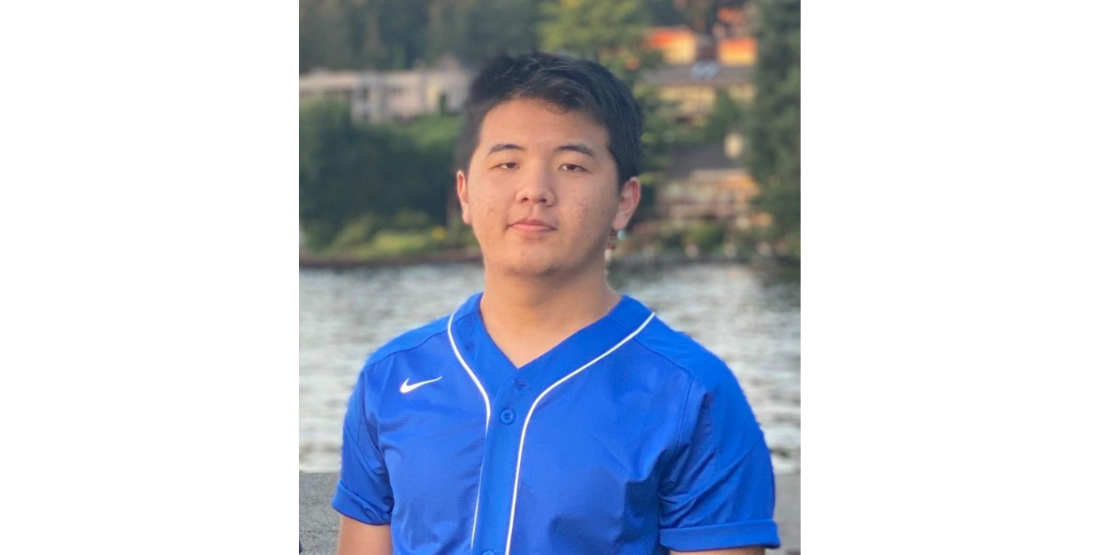 Photo: Courtesy Islam Nurdin
Photo: Courtesy Islam Nurdin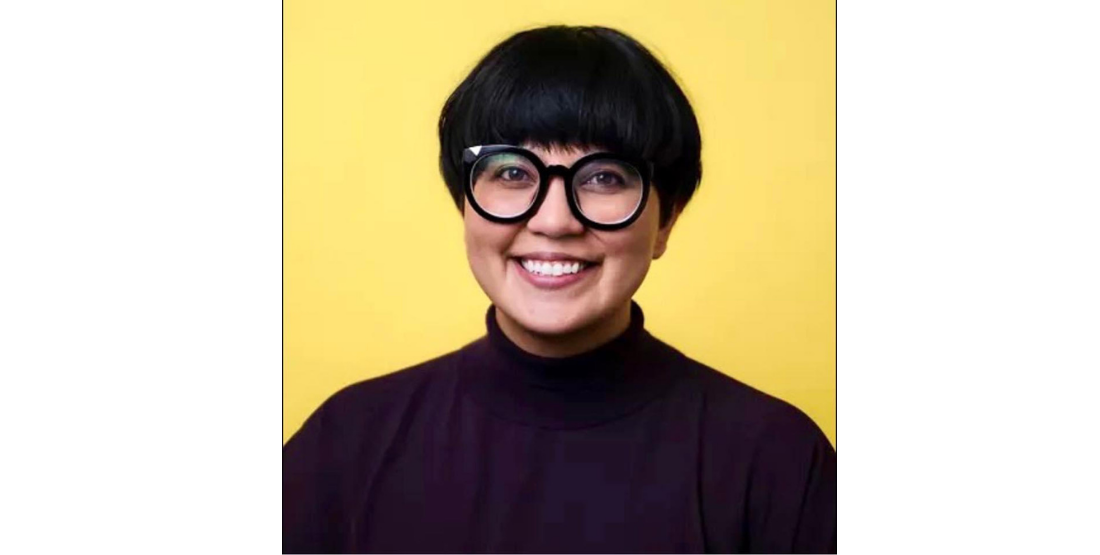 Photo: Courtesy Jessica Rubenacker
Photo: Courtesy Jessica Rubenacker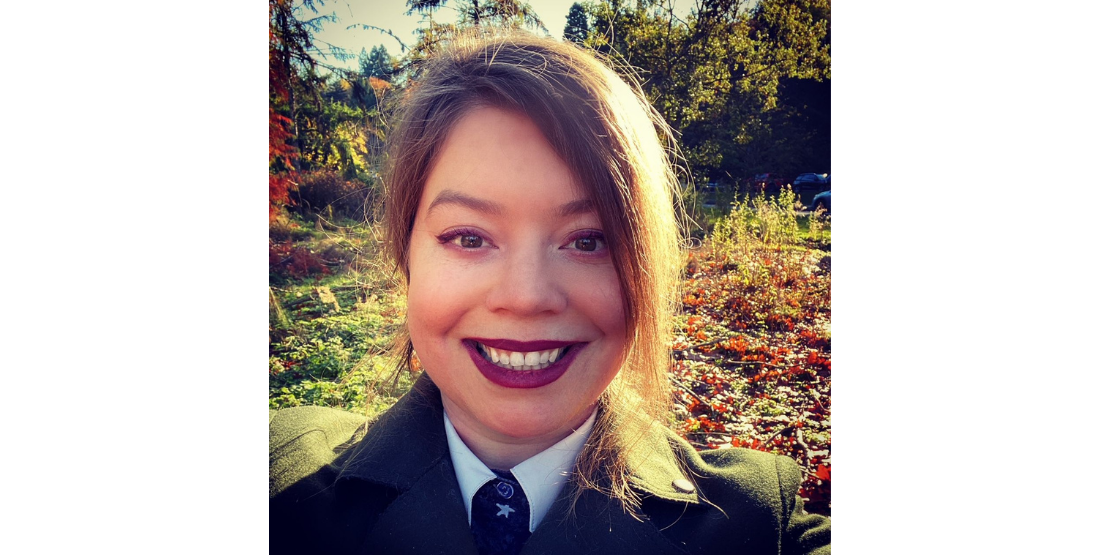 Photo: Courtesy of Jo Mikesell
Photo: Courtesy of Jo Mikesell
Photo: Courtesy of Joy R.
Photo: Courtesy of Joy R.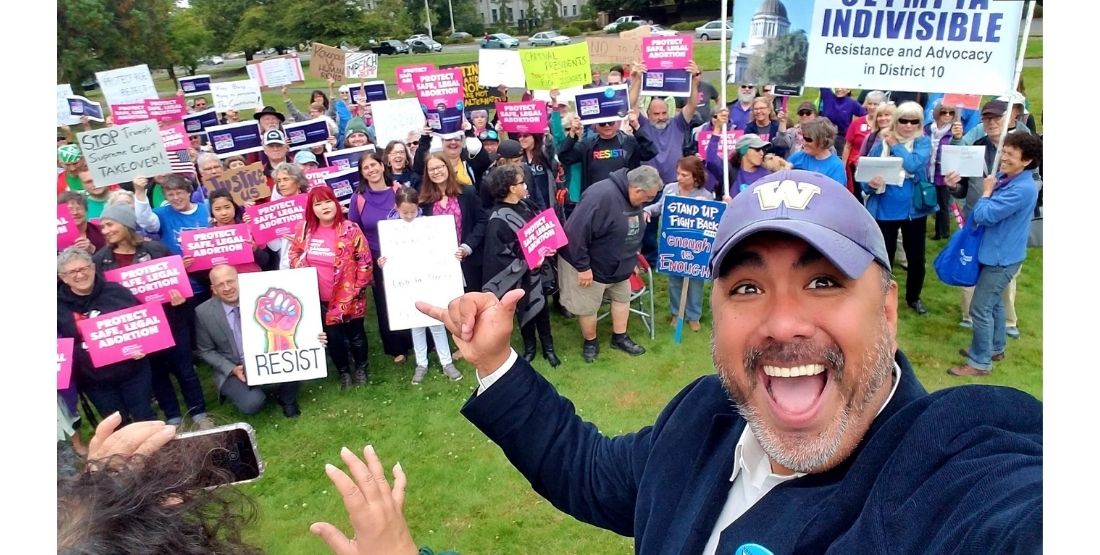 Photo: Courtesy of Keoki Kauanoe
Photo: Courtesy of Keoki Kauanoe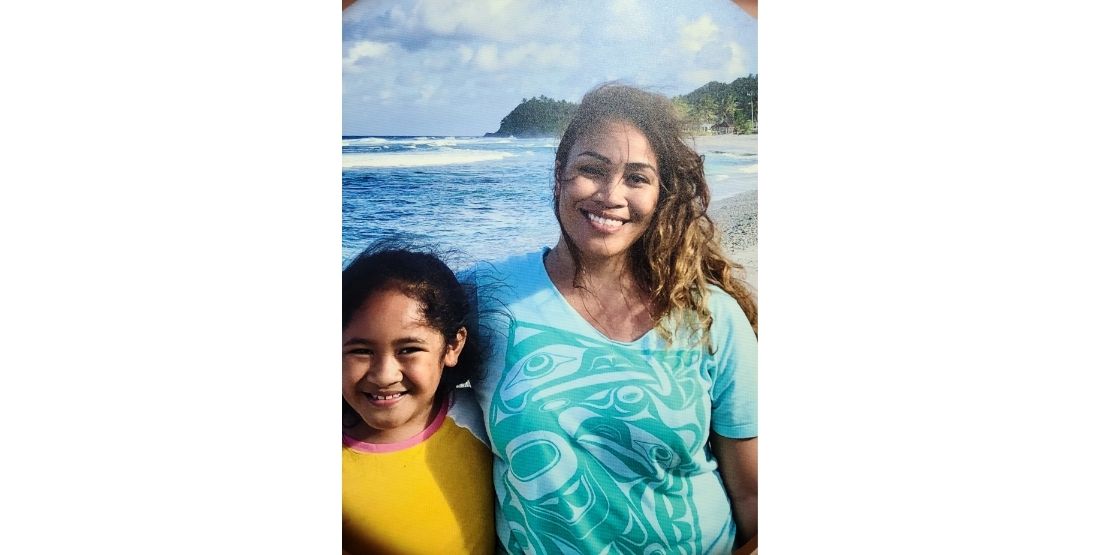 Photo: Courtesy of Kiana Fuega
Photo: Courtesy of Kiana Fuega
Traditions
Here in the United States, much focus on our diverse faiths and traditions tend to be centered around Hinduism and Buddhism, and the most commonly highlighted holiday is Lunar New Year. New Year is a complicated holiday that is officially celebrated in China, Vietnam, and Korea based on the Lunar Calendar that brings in the New Year and the beginnings of spring. Other East Asian countries like Japan may celebrate Lunar New Year unofficially in their respective Chinatowns, but have stopped celebrating it officially due to colonization and adoption of the Gregorian Calendar.
Recently, a former Seattle's King5 News Anchor and current KSDK News Anchor named Michelle Li received hateful voicemail for asking everyone about their traditional New Year traditions, and by sharing how we Asians tend to celebrate it. This brought on a surge of community pride for so many of us, and Michelle Li created the term #veryasian as a protesting stance to reaffirm our identities and spaces of belonging within this pluralistic society. This proud proclamation can be confusing, however, when one learns that not all of the Asian, nor Pacific Islander diasporas celebrate New Year or other traditions on the same day or way.
In my Korean traditions, we call Lunar New Year 설날 Seollal, and we say "새해 복 많이 받으세요 "Saehae Bok Mani Baduseyeo," and we celebrate Lunar New Year on three days. Seollal is celebrated in the Democratic Republic of Korea (North Korea) and the Republic of Korea (South Korea) in our ancestral traditions that still bond us together as they do in the West as Han-in and Hangukgye-Migukin. We celebrate and venerate our elders in the act of Sebae, which is an deferential bowing called 드리다 deurida, honoring our ancestors in 차례 Charye rituals by providing our ancestors their favorite meals, and we honor our living by eating foods that prolong health and are imbibed with specific energy which have symbolic meanings and colors. More often than not, that means that our ancestors are symbolically eating what we have been looking forward to eating, which is typically a dumpling soup called tteok-guk (white flat rice dumpling disks symbolizing purity and prosperity), japchae (noodles which represent longevity), and vegetable side dishes called banchon. The banchon are usually bean sprouts called torarji namul, reconstituted dried fernbrake called gosari namul, and spinach called sigeumchi namul, that symbolize the three colors in samsaek namul: white, brown, and green that provide us balance and nutrients for a well-balanced healthy life.
In some Southeast Asian diaspora communities, New Year is celebrated during the local solar sidereal years, influenced by their region's proximity to India. Burke Museum Field Trips Educator and writer June Pen describes her Khmer New Year celebrations in sublimely vivid detail:
"Mid-April to me always feels like such a bustling and hectic time because of all the different holiday celebrations and observances going on, including the new year for the people of Cambodia, Laos, Thailand and Burma/Myanmar. Folks in these different countries—and across the world—celebrate the new year a little differently. What I can share is based on my experience as a Khmer American young adult living in the Seattle area.
For many Khmer/Cambodian people, the new year is a time of celebrating and welcoming the new angel descending to the land to watch over us for the year. People go to the Buddhist temple to build mountains of sand, light incense, and get blessed by monks. We bring food and money to offer to the temple and to those in need. At home, many of us prepare altars where we assemble flowers, fruits, beverages, and incense to welcome the angel. There is a complex and legendary set of histories and traditions that go with the new year as a holiday, and I am still learning them myself. For now, I am excited to share my personal experiences pertaining to Khmer New Year.
In Cambodia and here in the U.S. communities often have celebrations all month long, not just during the three days of new year in mid-April. Temples might alternate when they have big events going on and it is always a festive time filled with mini marketplaces where you can purchase clothing, jewelry and food; royal instrumental music and elegant traditional dancers; booming folk and modern music with dance circles for all to join in on; and the charred scent of grilled beef skewers and pungent pickled vegetables wafting through the air. Inside the temple, the straw mats and soft flower-print rugs can seat dozens, even hundreds, of people as they sit with folded legs listening to the monks chant in both Pali and Khmer. The air is heavy with incense smoke that perfumes everybody's hair for days after, and there is often a mountain of shoes at the doorstep since shoes must be taken off to go inside. It is sometimes a mystery as to whether you will ever see your sandals again once you leave them at the door—that's how chaotic the shoe pile often gets! At certain times, the monks have a meal which consists of temple visitors passing homemade dishes from the kitchen area in a line all the way up to where the monks sit. This was always my favorite part as a kid because I loved seeing all the different foods people had brought to the temple to share. As each dish passed from a grandma's hands to mine to an auntie's hands, my stomach would growl in anticipation knowing that I would not get to eat until after the monks and elders had started their meal. Temple visits have always been a special time for my family and me. In the times I have not been able to go due to being a busy high schooler or being away at college, or even during the pandemic, my mom always manages to save me some blessed water to wash my head with and some red string blessed by a monk to tie around my wrist as a bracelet.
In places where there are a lot of Khmer people in the community, there are often parades and festivals. There is also a lot of partying after temple-visiting hours. It is with some nostalgia and some amusement that I recall many house parties at some Khmer friend-of-a-friend-of-my-parent's home, with karaoke so loud my ears would ring and the raucous laughter of the grown-ups combined with the energetic play of the kids running around. There was always the essential Khmer potluck assortment—chicken wings, fried rice, stir-fried vermicelli noodles, steamed veggies with prahok, egg rolls, num banchok—taking up all the tables and counter space in the house. These parties have been a way for Khmer folks to come together and find healing and joy within our diaspora, and I am so heartened to see younger Khmer folks continuing these traditions in even more intentional and mindful ways, determined to move beyond our collective trauma while still honoring what our predecessors have undergone. All of what I have shared here is just one window into the Khmer experience and I encourage anybody reading this to learn more about my community's culture and history—not just the tragic and painful stuff, but also the beautiful and thriving parts too." —June Pen
"I encourage anybody reading this to learn more about my community's culture and history—not just the tragic and painful stuff, but also the beautiful and thriving parts too." —June Pen
Lunar New Year is not the only tradition we celebrate in Asia and in the United States. There are many other celebrations with histories that we can all share and learn about in the future.  In Korean households, we have two birthdays, and two years ascribed to us. There is a long history of high infant mortality rates associated with the second birthday we are given after 100 days of life, the Baek-il. Many faiths, and belief systems have provided us with rituals to cope with human fragility from maternal mortality, parental loss, and child loss in our Buddhist, Christian, Hindu, Muslim, Jainist, Shinto, and Shamanistic faiths that have withstood our transitions into secular societies and migration. Other losses that are generally understood in our communities include the loss of traditional knowledge, and of cultural connection that many of us sadly experience due to militarization, occupation, multiracial identity, and international adoption. There are many adoptees that feel disconnected from their birth-heritage due to their adoption into families that are not Asian, and there are adoptees that have been raised within other Asian diaspora like Michelle Li. Adam Crapser is one such Vancouver, Washington Korean adoptee who has struggled with connections to a nurturing family and culture, our traditions, and his own status as a Korean American, and has been deported due to lacking legal diligence and safety protections for many Korean adoptees. It is important to hold space and recognize the liminality and vulnerability that our Black-Asian, Multi-racial Asian, and Asian spaces have in their adoptee statuses and in other spaces.
Healing
We are resilient, forgiving, strong people who acknowledge our divisive pasts. We should address our problems and conflicts transparently, provide safe spaces, and cultivate repair through culturally relevant and therapeutic practices with trauma-informed care through organizations like API Chaya. We can help build bridges and connections with those of us who feel inner displacement from adoption through programs like 325 Kamra, Asian Adult Adoptees of Washington, and Korean Adoptee Family Foundation. We can destigmatize the community, family, and individual mental health impacts that multigenerational and historic traumas have wreaked upon us.  Sometimes it will be messy, too. It's important to acknowledge that it's okay to not be okay. That's part of our recovery process. Healing is a living, multigenerational process. 
Our vulnerability, empathy, and strength enable us to hold space in solidarity with untold stories, communities, and the creative art processes in the community and here at the Burke. We are grateful for recent collaborations with community partners like Samoan storyteller Kiana Fuega and Hindi Time Kids. We're excited for upcoming events with Nikita Ares and Drea Marilyn, two Filipino artists who will provide deeper, contemporaryFilipino art and culture to Burke guests in ways that honor the thriving contemporary culture of the Filipino diaspora on May 22, 2022 and on Free First Thursday on June 2, 2022.
These Burke programs address our need to revisit and recognize that we are thriving, contemporary, and evolving. We are progressing both in relation to, and independently from our cultural geographic cores and heritages. The Asian diaspora and the Pasifika diaspora delve beyond what is commonly depicted. We are artists, journalists, educators, students, social workers, culture workers, and community organizers. We are not just what other people expect from us. We extend beyond the model minority and have many different appearances as White-passing, as Black-Asian, or Black and Pasifika, Latino/Latina and Asian, or Indigenous and Asian. Perhaps we can extend beyond the month of May to celebrate and respect our heritage and diaspora. We must continue striving in solidarity within our communities. Our Asian communities can uplift unheard histories and triumphs, as well as the legacies of Black, Indigenous, and Latino/Latina/Latinx communities, and also build relationships and roles for us in our legacy and contributions to the Pacific Northwest, and the United States. 
Healing is a living, multigenerational process.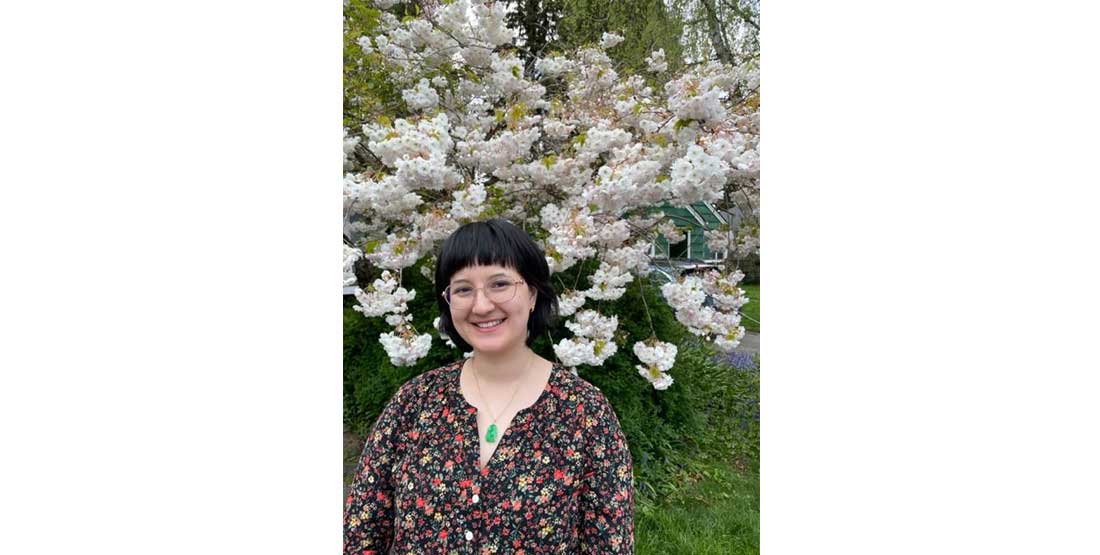 Photo courtesy of Cami Hillman.
Photo courtesy of Cami Hillman.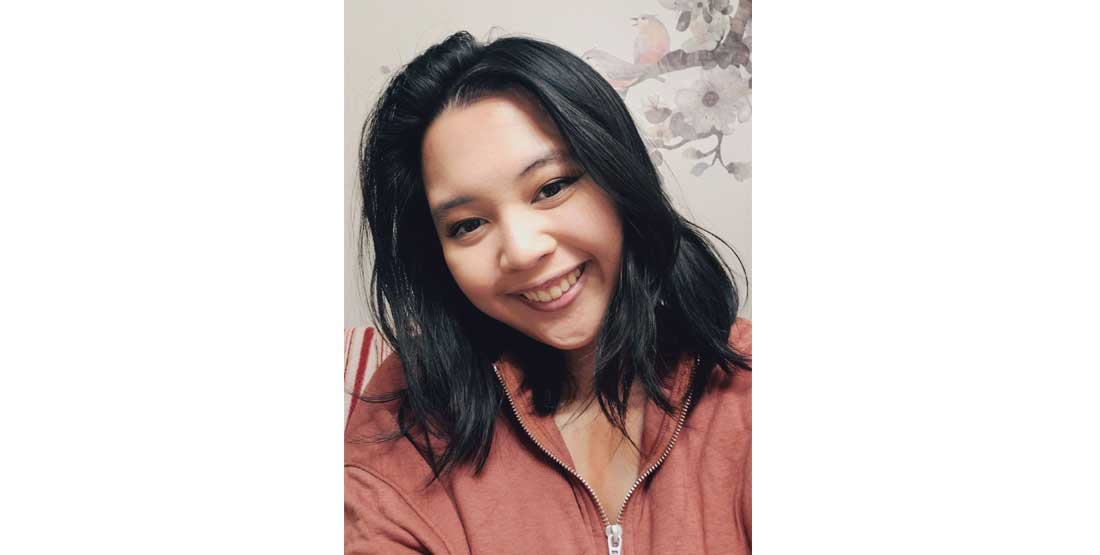 Photo: Courtesy of Gabbie Mangaser
Photo: Courtesy of Gabbie Mangaser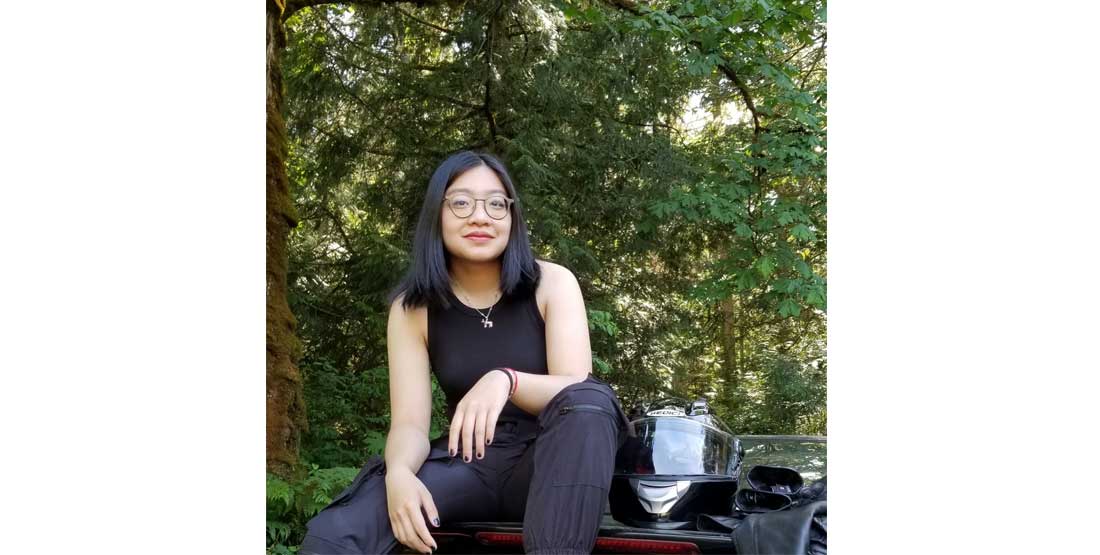 Photo: Courtesy of June Pen.
Photo: Courtesy of June Pen.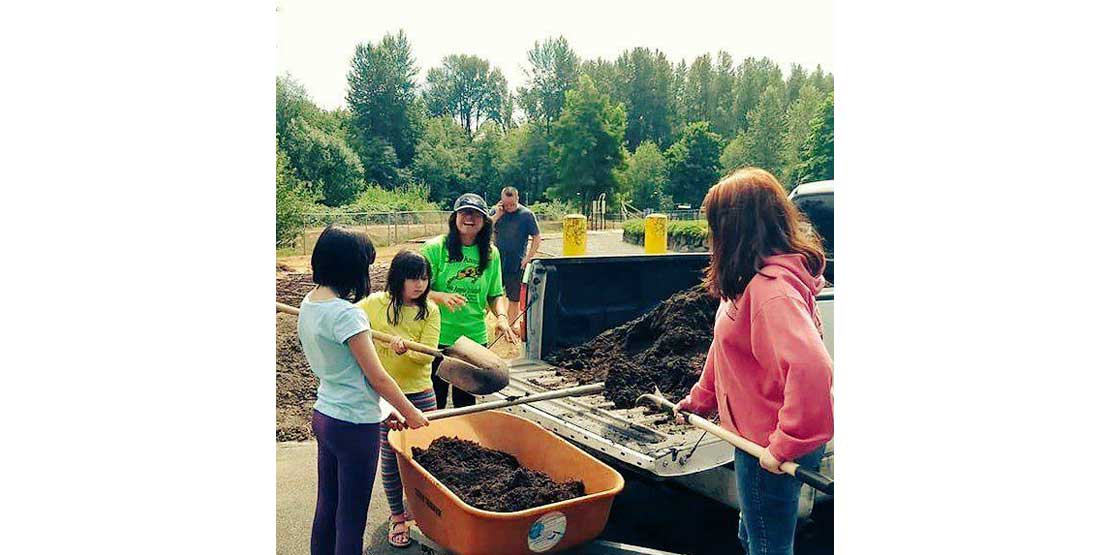 Photo: Courtesy of Dawn Dailey.
Photo: Courtesy of Dawn Dailey.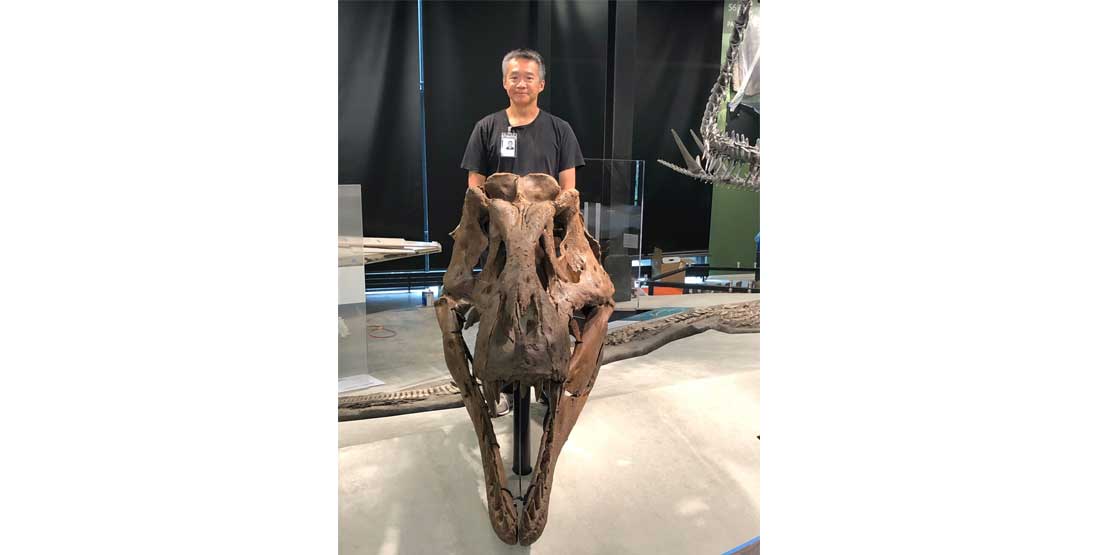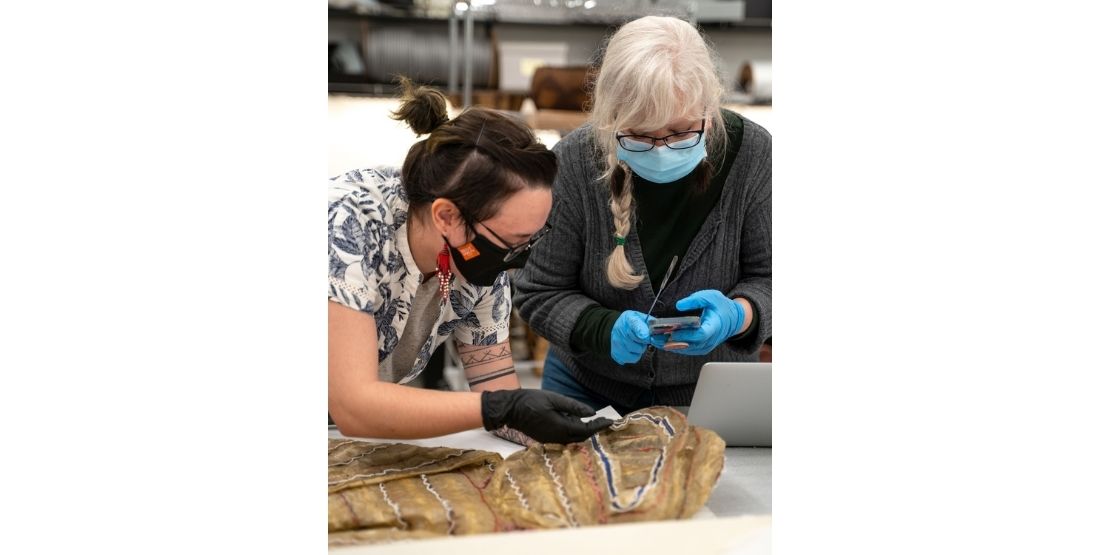 Photo: Burke Museum
Photo: Burke Museum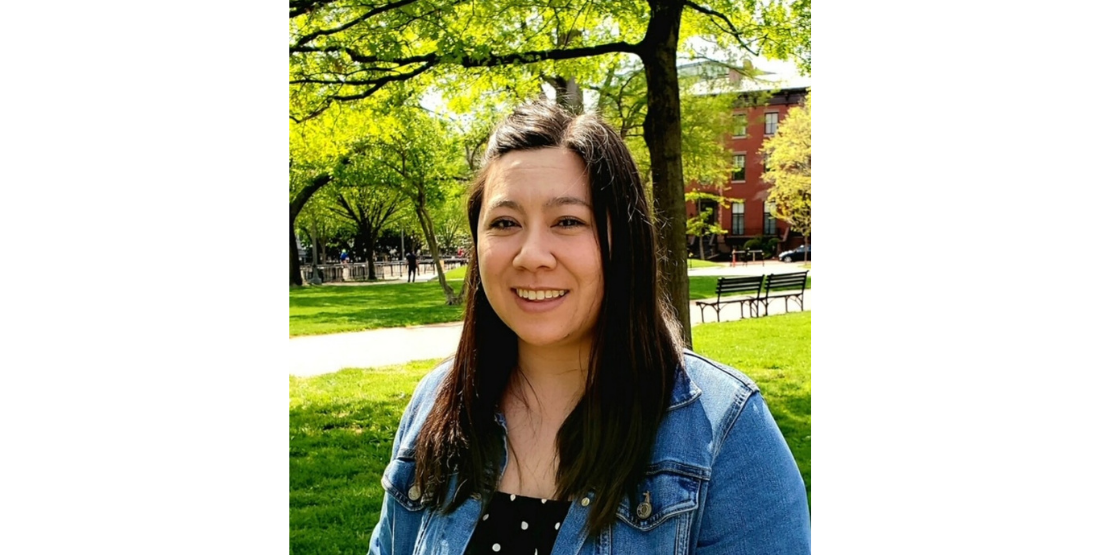 Photo: Courtesy of Jamie Lee
Photo: Courtesy of Jamie Lee
This Blog was written by Dawn Dailey with June Pen.
Dawn Dailey Dawn Dailey is the Cultural Outreach Assistant at the Burke Museum, and is a Korean-American community organizer, museum educator, and independent curator. Dawn is a (un)cool mom of three, and grandmother of two, who gets very happy after a bowl of noodles, a giant cup of coffee, and warm pie with ice cream.
June Karnia Pen is a child of survivors who endured the Khmer Rouge genocide in Cambodia and now thrive in the Pacific Northwest, on Coast Salish lands. June is forever thankful for the energy, effort, and spirit of all those who came before her, and all those who come after her in life. Her work as an educator and writer is informed by and resides within the intersections of radical love, joy, and community.