Unforeseen Potential: New Historical Northwest Coast Artworks at MOA
Tlingit horn spoon, c. 1850-1880, MOA 3260/45, photo by Alina Ilyasova
Tlingit horn spoon, c. 1850-1880, MOA 3260/45, photo by Alina Ilyasova
Date & Time
Tuesday, February 15
7 PM PT
This event is in the past.
Tickets
FREE admission for all;
Registration required.
Location
transparent
VIRTUAL EVENT
Join us from your home!
0
0
Karen Duffek will feature some of the historical Northwest Coast artworks from the Elspeth McConnell Collection bequeathed to the UBC Museum of Anthropology (MOA) in 2017, and now the subject of study by First Nations artists and community members. She will focus on objects and belongings discussed in her recent book, co-authored with Bill McLennan and Jordan Wilson, Where the Power Is: Indigenous Perspectives on Northwest Coast Art. 
This event is made possible with support from Friends of Native Art.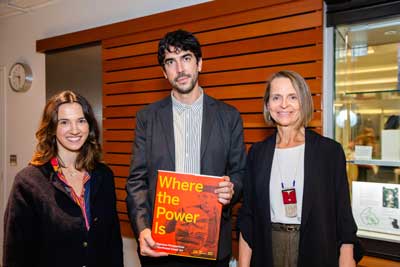 About the Speaker
Karen Duffek is the Curator of Contemporary Visual Arts and Pacific Northwest at MOA. Committed to supporting the activation of Northwest Coast Indigenous collections inside and outside the museum, her research, exhibitions, and publications explore the relationships between historical and contemporary art practices, museum collections, communities, and art markets. Among her many exhibitions are In a Different Light: Reflecting on Northwest Coast Art (curated with Bill McLennan and Jordan Wilson, on view at MOA until 2024) and Lawrence Paul Yuxweluptun: Unceded Territories (curated with Tania Willard, 2016). In addition to Where the Power Is (2021), her publications include The Transforming Image: Painted Arts of Northwest Coast First Nations (with Bill McLennan, 2000) and Bill Reid and Beyond: Expanding on Modern Native Art (edited with Charlotte Townsend-Gault, 2005).