Wolves and Wild Lands in the 21st Century
Wolves and Wild Lands explores human and wolf coexistence from a regional perspective, examining issues and experiences from the Arctic to the American Southwest. Although the details vary across the continent, a consistent story emerges: humans determine the future of the wolf in North America.
There are three species of wolves found in North America—the Gray Wolf, the Eastern Wolf, and the Red Wolf. This map shows the location of four wolf packs in Washington State.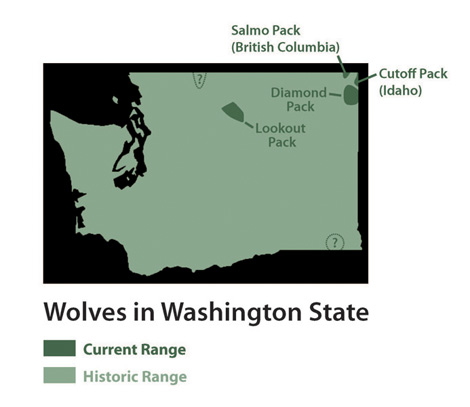 Click map to enlarge. Map © Burke Museum