The Graphic Works of Susan A. Point
From the Collection of the Burke Museum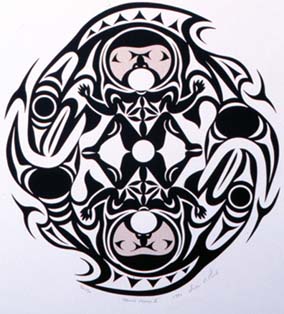 Salmon People II
© Copyright Susan A. Point   1990.  All Rights Reserved.
Introduction
History of Northwest Coast Graphic Art
About Susan Point
Images
About the Graphics Collection
About This Site
Resources for Further Information
Links

This project was completed in part with the support of the Center for Advanced Research Technology in the Arts and Humanities (CARTAH) at the University of Washington.


© Copyright, 2000, Burke Museum, All Rights Reserved. All material contained on this site is intended for noncommerical, educational use only.