The Owl and the Woodpecker: Photographs by Paul Bannick
Featuring the work of Seattle photographer and author Paul Bannick, The Owl and the Woodpecker introduces museum visitors to the most important species of owls and woodpeckers in North America, illustrating how they define and enrich the specific habitats on which they depend, and highlighting the critical importance of conservation.
North America is home to 19 owl and 22 woodpecker species. This map shows the varied habitats in which these birds are found.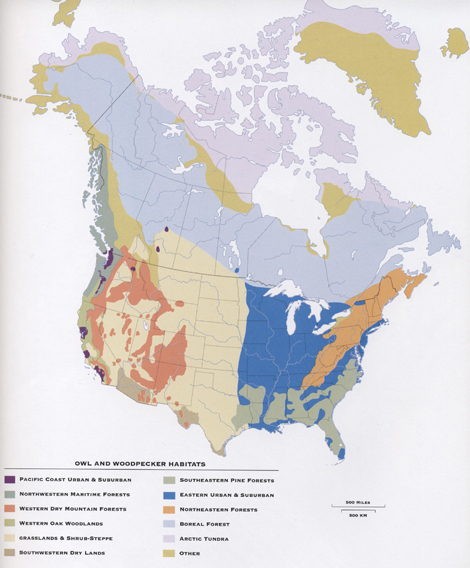 Click map to enlarge. Map © The Owl and the Woodpecker, by Paul Bannick (Mountaineers Books, 2008)