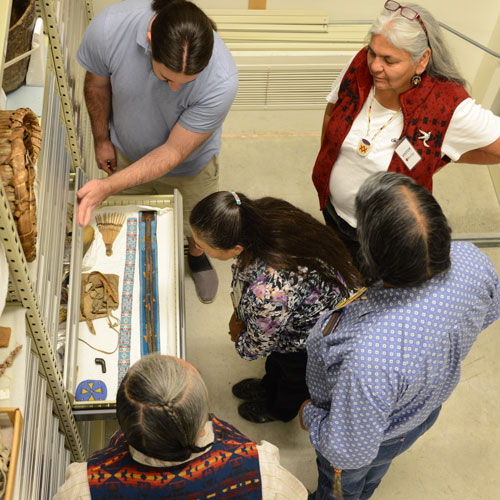 Photo: Sven Haakanson/Burke Museum
Photo: Sven Haakanson/Burke Museum
Integrity. Being open and truthful; adhering to the highest ethical and professional standards.
Respect. Respecting each other and the objects and ideas with which we work; welcoming diverse communities and divergent points of view.
Excellence. Pursuing excellence in each of our endeavors; acting as leaders in our respective fields.
Stewardship. Protecting the collections and information we hold for future generations; conducting business in a sustainable way.
Curiosity. Encouraging curiosity in ourselves and our visitors; posing questions and seeking answers about the world and our place in it.
Relevance. Exploring critical issues involving nature, cultures and their interconnections; being a valued resource for the communities we serve.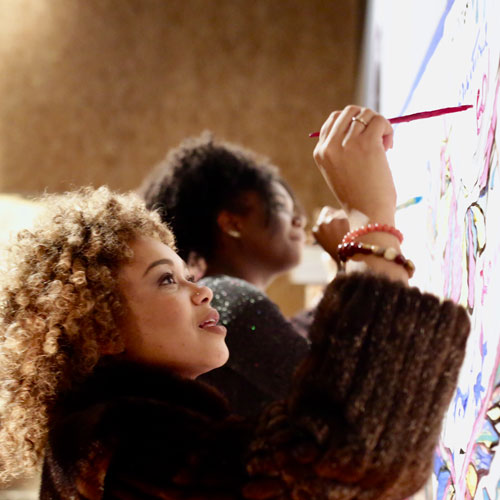 The Burke Museum is a public resource committed to building an inclusive environment that welcomes and values all people.
We foster a culture of equity, collaboration, accessibility and responsible interpretation. We also recognize the educational and institutional benefits of diversity and value the unique backgrounds of everyone who uses the museum.
In an effort to further our values, we will continue to develop inclusive programming to remain relevant and serve our communities with integrity.
Land Acknowledgement
The Burke Museum stands on the lands of the Coast Salish Peoples, whose ancestors resided here since time immemorial. Many Indigenous peoples thrive in this place—alive and strong.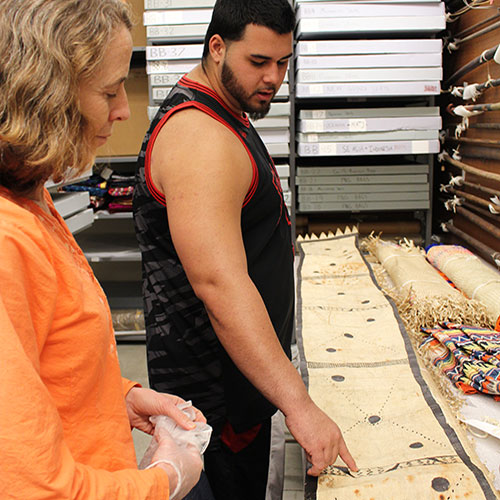 Our Work
At the Burke, we bring together people, objects and the stories that make them meaningful.
Photo: Mark Stone/University of Washington
Photo: Mark Stone/University of Washington